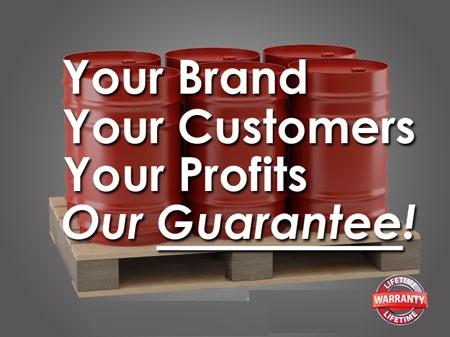 Skin Care Paste, Waterless hand Cleaner 400 g
INDUSTRIAL HAND CLEANER white milky gel for ink and paint industries for cleaning of varieties of printing inks, chemicals and lubricants etc. This product base is natural which help to protect the skin dryness / cracks of the hands.
Product pack size:
500 gm , 1 Kg, 3 Kg, 5 Kg.
Product alias:
550266 , 550285 / Swarfega, Swargefa
Product Delivery Locations:
Kattupalli Port ( L & T Shipbuilding Limited shipyard ), Ennore Port ( Coromondel International Limited Port Area ), Chennai Port, Mugaiyur port, Thiruchopuram port, Silambimangalam Shipyard, Parangipettai port, PY-03 Oil Field, Kaveri port, Vanagiri port, Thirukkadaiyur port, Thirukkuvalai port, Punnakkayal port, Udangudi port, Manappad port, Koodankulam port, Chettinad Tharangambadi Port, Mathur SIDCO Industrial area, Sipcot Industrial Park Malayambakkam
Product Description:
Industrial Hand Cleaner manufacturer Exporter ( Largest from India )  and supplier.
INDUSTRIAL HAND CLEANER for ink and paint industries  for cleaning of varieties of printing inks, chemicals and lubricants etc. This product base is Natural Orange solvent which help to  protect the skin dryness / cracks of the hands, As petrolieum based product damage skin and drains body oil from epidermal skin and also causes dermatitis / skin diseases.
Asia's #1 product 
Its white Milky cum yellowish colour  gives it purity indication and makes No. 1 position in market compare to other products. And its odour is completely blend of natural citrus / Orange.
Natural ingredients, moisturisers, surfactants gives soothing effect on the skin after use..
Grease-Soil-paint-natural-Hand-Cleaner
Product Application:
Also Ideal for personnel working in metal and chemical Industries, oil fields, ship maintenance, garrage and machine shops as well as in manufacture of Engines & Transmission etc.

Removes the toughest grease tar grime ink paints sealants adhesives and other difficult soils.

It is massaged on to the soiled / greased skin without the use of water. The skin should then either be rinsed with clean water or wiped thoroughly with towel / tissue paper.  it removes even the most stubborn ink, paint,  grease and grime thoroughly yet gently. 
 
Characteristics and Advantages
Active substances based on natural vegetable fats of high quality.
Moisturizing.
No added preservatives.
Quick and at the same time gentle skin cleansing in case of heavy profound soilings.
Economical in use.
Long storage life without decrease in quality or viscosity.


Ready stock of  : RXSOL-16-1001
500 gram, 1 kg, 3 kg, 5 kgs
 
Product Procedure:
Normal 2-5 grams is sufficient to apply , but depends on degree of contamination and cleaning required . In hard cleaning repetition may require.
After application hand can wipe from tissue or towel or even hands are easily washable by natural tap water.
The effect of the cream after application  or wash not be sticky and after wash gives smooth soft soothing effect. This is a 
better substitute of petroleum products & caustic based detergent 
which drain the body oil . It removes even the most stubborn grease and grime thoroughly yet gently. Multi-purpose heavy duty cleaning agent.
Product Technical Specification:
Dissolves grease, paint, ink, grime, dirt, tar and difficult to clean substances. Smooth, gelatin, waterless hand cleaner for engineers.
Product Note:
Avoid contact with wounded skin and Harmful , If ingested ,induce vomiting and seek medical attention


Super tough premium industrial waterless hand cleaner gel , uses orange / lemon  peel extract , effectively remove wet paint, printing inks, greases, Oil, Adhesives, grime, Carbon black, glue and several other to remove most stubborn Hand cleaner manufacturer and exporter from India , for Wholesaler and Trader  Greaseless, waterless hand cleaner. ; Fresh orange / lemon scent; Contains no petroleum distillates to dry out skin Hand Cleaner Gel is not flammable and will not burn Doesn't Contains pumice , its unique formulation provide heavy- duty cleaning & deep scrubbing action