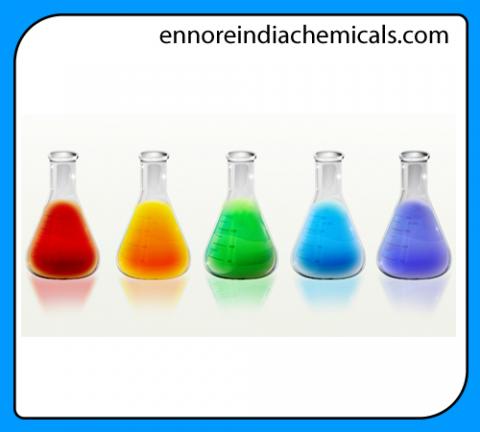 PONCEAU S
Product Delivery Locations:
Kattupalli Port ( L & T Shipbuilding Limited shipyard ), Ennore Port ( Coromondel International Limited Port Area ), Chennai Port, Mugaiyur port, Thiruchopuram port, Silambimangalam Shipyard, Parangipettai port, PY-03 Oil Field, Kaveri port, Vanagiri port, Thirukkadaiyur port, Thirukkuvalai port, Punnakkayal port, Udangudi port, Manappad port, Koodankulam port, Chettinad Tharangambadi Port, Mathur SIDCO Industrial area, Sipcot Industrial Park Malayambakkam
Product Description:
PONCEAU S excellent quality manufacturer, supplier and exporter. PONCEAU S is a sodium salt of a diazo dye of a light red color, that may be used to prepare a stain for rapid reversible detection of protein bands on nitrocellulose or polyvinylidene fluoride (PVDF) membranes (Western blotting), as well as on cellulose acetate membranes. It can be used to locate proteins or evaluate efficiency of transfer. Reversible staining with ponceau S has also been validated as an alternative to actin probing as a loading control. This stain can also be used as a fiducial marker in mass spectrometric imaging.
Product Technical Specification:
| | |
| --- | --- |
| C.A.S. No. | 62276-79-5 |
| CI NO. | 27195 |
| M.F. | C22H12N4Na4O13S4 |
| M.W. | 760.58gm/mole |
Specifications:
| | |
| --- | --- |
| Dye Content (by Spectrophotometry) | >75% |
| Solubility 0.1% (Dist. water) | Clear solution |
| Absorption max. (Dist. water) ?max | 517-523nm |
| Absorptivity (A1%/1cm in Dist. water, at ?max) | 460-600 |
| Loss on drying (110°C) | >10% |
| Suitability for microscopy | Passes test |