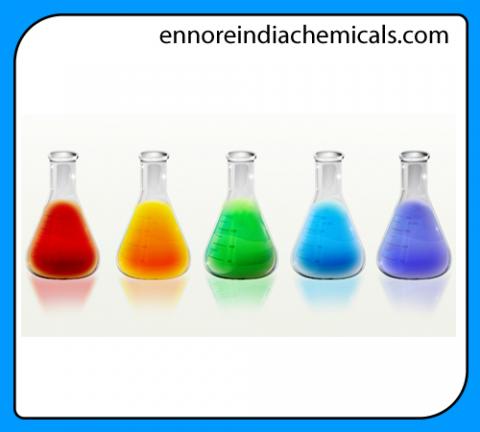 PHENOL RED ACS GRADE
Product Delivery Locations:
Kattupalli Port ( L & T Shipbuilding Limited shipyard ), Ennore Port ( Coromondel International Limited Port Area ), Chennai Port, Mugaiyur port, Thiruchopuram port, Silambimangalam Shipyard, Parangipettai port, PY-03 Oil Field, Kaveri port, Vanagiri port, Thirukkadaiyur port, Thirukkuvalai port, Punnakkayal port, Udangudi port, Manappad port, Koodankulam port, Chettinad Tharangambadi Port, Mathur SIDCO Industrial area, Sipcot Industrial Park Malayambakkam
Product Description:
PHENOL RED ACS GRADE excellent quality manufacturer, exporter and supplier. Phenol Red has been used for preparation of phosphate buffer saline (PBS)-with phenol red for microfluidic assay for simultaneous culture of multiple cell types. It has also been used for horseradish peroxidase-phenol red (HRP-PR) H2O2 (hydrogen peroxide) detection assay to identify redox cycling compounds. Phenol Red is a pH indicator which changes color from yellow to red.
Product Technical Specification:
| | |
| --- | --- |
| C.A.S. No. | 143-74-8 |
| M.F. | C19H14O5S |
| M.W. | 354.38gm/mole |
Specifications:
| | |
| --- | --- |
| Dye Content (by Spectrophotometry) | >95% |
| Solubility 0.1 % (95% EtOH) | Clear solution |
| Transition range | pH 6.5-8.2 |
| | Yellow-Reddish violet |
| Absorption Maximum (pH 6.5) ?1max | 430-435nm |
| Absorption maximum (pH 8.2) ?2max | 557-560nm |
| Absorptivity (A1%/1cm at pH 6.5 at ?1max) | 600-700 |
| Absorptivity (A1%/1cm at pH 8.2 at ?2max) | 1100-1200 |
| Loss on drying (110°C) | <1% |