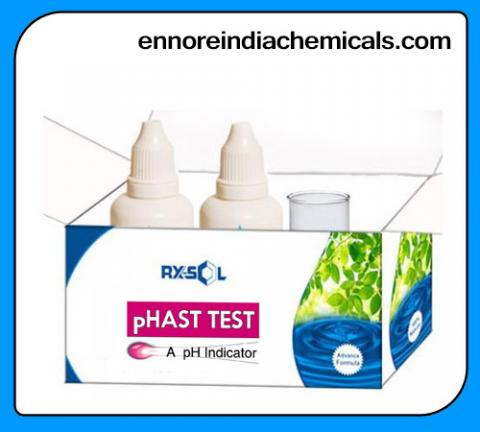 pHAST TEST pH Indicator
Product Delivery Locations:
Kattupalli Port ( L & T Shipbuilding Limited shipyard ), Ennore Port ( Coromondel International Limited Port Area ), Chennai Port, Mugaiyur port, Thiruchopuram port, Silambimangalam Shipyard, Parangipettai port, PY-03 Oil Field, Kaveri port, Vanagiri port, Thirukkadaiyur port, Thirukkuvalai port, Punnakkayal port, Udangudi port, Manappad port, Koodankulam port, Chettinad Tharangambadi Port, Mathur SIDCO Industrial area, Sipcot Industrial Park Malayambakkam
pHAST TEST is a ready to use surface alkalinity tester for stucco, masonry, concrete and painted surfaces.
Product Description:
pHAST TEST is a ready-to-use surface alkalinity tester for stucco, masonry, concrete and painted surfaces. pHAST TEST is giving very quick result to find the Alkalinity.
Product Application:
This is used for find the Alkalinity of Painted Surface
Product Procedure:
To use, simply squeeze pHAST TEST onto the surface and wait until there is no further color change (approximately 2-5 minutes).

If there is no color change, the pH is below 10.0.
If a pink color appears, the pH is above 10.0 and corrective measures need to be taken before proceeding.
Note : Do not dilute this product. Use directly.
Product Note:
STORAGE & HANDLING :

Keep product tightly closed in a cool, dry place (40°-75°F) and away from any heat source, flame or electricity. If product spills, remove all sources of ignition. Remove any product spills with mops or absorbent material, or flush area with large amounts of water.
PACKAGING & COVERAGE RATES :
pHAST TEST Full color Countertop Displays are sold individually or in an 5-pack Case:
Each 30ml Tester yields approximately 15-25 tests.
Each Counter Display contains (24) two ounce testers in a full color countertop display with a cardboard overpack box.
Each Case contains (8) color countertop displays with cardboard overpack boxes.
Shelf Life of Product is 18 Month from date of Manufacturing
FUTRUE & BENEFIT :
Easy-to-Use
Fast Result
Accurate
Convenient
Inexpensive
WARNINGS & LIMITATIONS :
Use with adequate ventilation.
Wash hands with soap and water after using.
Keep away from children and animals.
Do not apply this test to a wet surface as it will produce inaccurate results.
WARRANTY & CONTACT INFO : Manufacturer assumes no liability for results or paint issues.
Product Technical Specification:
| | | |
| --- | --- | --- |
| Appearance | : | Clear liquid with |
| Odour | : | Distinct Alcohol odour. |
| pH (Undiluted) | : | 7.00 |
| Boiling point | : | 181°F |
| Flash Point | : | 55°F |
| Specific gravity (H2O=1) | : | 0.909 |
| Vapor pressure | : | 31.2 mm Hg |
| Vapor density (Air=1) | : | <1 |
| Percentage volatile by weight | : | 99 |
| Evaporation rate (H2O=1) | : | >1 |
| Freezing point | : | ND |
| Solubility in water | ; | Complete |