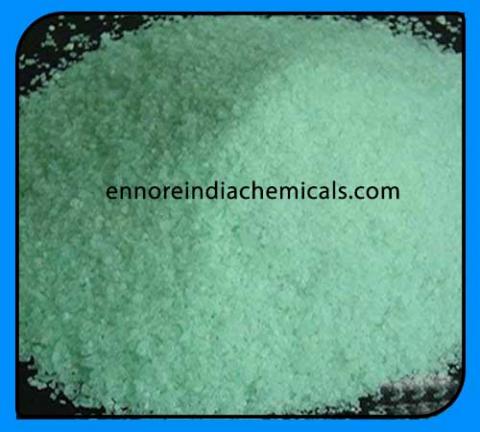 Ferrous Sulphate Monohyddrate
Together with other iron compounds, ferrous sulfate is used to fortify foods and to treat iron-deficiency anemia. It has been used in the purification of water by flocculation and for phosphate removal in municipal and industrial sewage treatment plants to prevent eutrophication of surface water
Product Delivery Locations:
Kattupalli Port ( L & T Shipbuilding Limited shipyard ), Ennore Port ( Coromondel International Limited Port Area ), Chennai Port, Mugaiyur port, Thiruchopuram port, Silambimangalam Shipyard, Parangipettai port, PY-03 Oil Field, Kaveri port, Vanagiri port, Thirukkadaiyur port, Thirukkuvalai port, Punnakkayal port, Udangudi port, Manappad port, Koodankulam port, Chettinad Tharangambadi Port, Mathur SIDCO Industrial area, Sipcot Industrial Park Malayambakkam
Product Description:
Manufacturing, supplying and trading a quality range of Ferrous Sulphate Anhydrous. All these chemicals are processed using high quality ingredients that are procured from certified and authentic vendors of the market.
The hydrated form is used medically to treat iron deficiency, and also for industrial applications.
Product Application:
Together with other iron compounds, ferrous sulfate is used to fortify foods and to treat iron-deficiency anemia.

It has been used in the purification of water by flocculation and for phosphate removal in municipal and industrial sewage treatment plants to prevent eutrophication of surface water bodies.
It is used as a traditional method of treating wood panelling on houses, either alone, dissolved in water, or as a component of water-based paint.