Primary tabs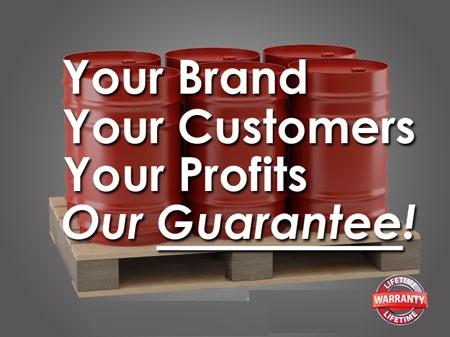 CARGO clean Heavy Duty
Product Delivery Locations:
Kattupalli Port ( L & T Shipbuilding Limited shipyard ), Ennore Port ( Coromondel International Limited Port Area ), Chennai Port, Mugaiyur port, Thiruchopuram port, Silambimangalam Shipyard, Parangipettai port, PY-03 Oil Field, Kaveri port, Vanagiri port, Thirukkadaiyur port, Thirukkuvalai port, Punnakkayal port, Udangudi port, Manappad port, Koodankulam port, Chettinad Tharangambadi Port, Mathur SIDCO Industrial area, Sipcot Industrial Park Malayambakkam
Generic Name:
Alkaline Cargo Hold cleaner
Heavy duty Alkaline Cleaner for cargo containing specially selected surfactant and powerful long chain organic syndet , specific salts with surfactants & wetting agents .
Product Description:
Suitable alkaline product for Cargo hold cleaning CargoClean is helpful to clean oily coal and petcoke based dirtiest cleaning and chemically help to clean common dry cargos hold. Cargo Clean resulting dense foam which enhanced cleaning  power.
Product Application:
Cargo Clean most suitable cleaner after coal and pet coke. RXSOL-22-2226-025  is a superior Heavy duty and highly concentrated Alkaline Cleaner, containing specially selected surfactant and powerful long chain organic syndet , specific salts with surfactants & wetting agents . It is low toxic product with an exceptional solvency power on soil & oily matter for oil residues, hydrocarbon residues, inert gas residues and residues of soot and combustion. Removal of black/brownish residues after cargoes like crude benzene, creosote dirty naphtha, pygas, gas condensate etc.. It is free from Hydrocarbon solvents and Phosphates Biodegradable and minimizes the extreme hazards to personnel in handling materials. It is  suitable for cargo hold cleaning after coal and pet coke.

Cause no danger to human health and to the environment
No dangerous good in regulation of transport (land, sea and air)
Product Procedure:
It can be used as a general purpose cleaner to remove oil and grease deposits.
Using Procedure: 
Spraying method: 
Directly spray on the contaminated area and let it act for 5-10 minutes. Then clean the system  under high pressure. A solution of 5-10% in fresh water can be used for this purpose also, and may be sprayed on and hosed off using high pressure with RXSOL-22-2226-025
After Rinsing if required follow same procedure to obtain best optimum cleaning surface.
Finally wash the entire hold with fresh water
Product Technical Specification:
Product Properties:
| | |
| --- | --- |
| Appearance | Pale / brownish liquid    |
| Density | In g/cm3 at 20°C: Spec. gravity : 1.035 |
| Compatibility     |   |
| Metal | No known effect |
| Rubber | No known effect    |
| pH   | Alkaline ( 12.7 - 13 ) |
| Flash point | Not Applicable   |
| Solubility | 100% soluble in water  |
| Packaging  | Size (in Litres) : 25, 50, 210 Ltr |
Product pack size:
20, 25, 50, 210 Ltr pet cargo, coal cleaning alkaline cleaner. Factory sale up to 50% discount available.
KT Plus ship hold cleaning alkaline cleaner.
RXSOL-22-2226-025  is a superior Heavy duty and highly concentrated Alkaline Cleaner, containing specially selected surfactant and powerful long chain organic syndet , specific salts with surfactants & wetting agents . It is low toxic product with an exceptional solvency power on soil & oily matter for oil residues, hydrocarbon residues, inert gas residues and residues of soot and combustion. Removal of black/brownish residues after dirty cargoes. It is free from Hydrocarbon solvents and Phosphates Biodegradable and minimizes the extreme hazards to personnel in handling materials. Suitable for for cargo hold cleaning after coal and pet coke.

Cause no danger to human health and to the environment
No dangerous good in regulation of transport (land, sea and air)