Primary tabs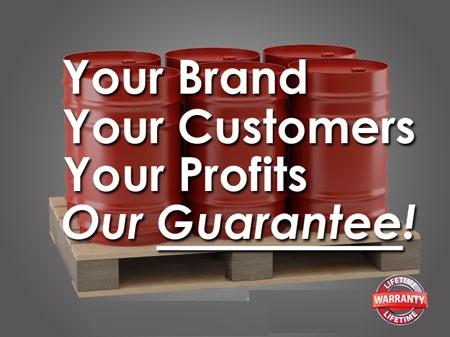 Calcium Chloride Powder
SKU
::RXSOL-19-6010-025
Product Delivery Locations:
Kattupalli Port ( L & T Shipbuilding Limited shipyard ), Ennore Port ( Coromondel International Limited Port Area ), Chennai Port, Mugaiyur port, Thiruchopuram port, Silambimangalam Shipyard, Parangipettai port, PY-03 Oil Field, Kaveri port, Vanagiri port, Thirukkadaiyur port, Thirukkuvalai port, Punnakkayal port, Udangudi port, Manappad port, Koodankulam port, Chettinad Tharangambadi Port, Mathur SIDCO Industrial area, Sipcot Industrial Park Malayambakkam
The chemical formula of calcium chloride is CaCl2, and its molar mass is 110.983 g/mol. It is an ionic compound.
Product Description:
Calcium Chloride Manufacturer, Exporter and supplier. Calcium chloride is whitish granules, powder or flakes. 
Product Application:
The chemical formula of calcium chloride is CaCl2, and its molar mass is 110.983 g/mol. It is an ionic compound. 
Calcium chloride, CaCl2, is a common salt. It behaves as a typical ionic halide and is solid at room temperature. It has several common applications such as brine for refrigeration plants, ice and dust control on roads, and in concrete
Product Procedure:
It has a salty taste, but you cannot smell any odor. Calcium chloride is soluble in water and composed of calcium and chlorine.
Product Note:
Calcium chloride also used as ice melter. We are one of quality product calcium chloride suppliers and ice melt distributors of ­­­­­­­Calcium Chloride on the Europe, east coast, US States and Canada. We are a keeping ready stock of Calcium Chloride flake and pellets.
Product Technical Specification:
Product Specification
| | |
| --- | --- |
| Product Number: | C4901 |
| CAS Number: | 10043-52-4 |
| MDL: | MFCD00010903 |
| Formula: | CaCl2 |
| Formula Weight: | 110.98 g/mol |
Test

Specifications

Appearance (Color)

White

Appearance (Form)

Powder

Solubility (Color)

Colorless to Very Faint Yellow

Solubility (Turbidity)

Clear

10 g + 100 ml, H2O Titration with EDTA

 >_ 97.0 %

Magnesium & Alkali Salts

<_ 3.0 %

Recommended Retest Period 5 years

 


 
Calcium chloride helpful for raising calcium hardness in water. Also used for ice melting, dust control, and other applications.
CEMENT ADDITIVE Construction Chemicals...
Water Reducing Agent 

1. Polycarboxylate Superplasticizer

2. Sulfonated Naphthalene Formaldehyde

3. Sodium Lignosulfonate

4. Calcium Lignosulfonate

Retarder

1. Sodium Gluconate
We bring high-grade Calcium Chloride from reliable and authentic sources of the market. The powder is an ionic compound prepared by chemical reaction of chlorine and calcium. Moreover, it is a deliquescent compound which can dissolve in water very well. Formulated using high grade base material, it is widely used in several processes and operations related to industrial applications.

Calcium Chloride aggressively absorbs moisture from the air, first causing a swelling of the crystals. If the air is humid enough and the temperature is high enough, the crystals melt and liquid saline solution brine) is formed.

It works well over a temperature range from freezing up to 100C or more. At low temperature the salt does not absorb moisture under dry conditions. In practical terms calcium chloride desiccants are effective at Relative Humidity above 20-30%, but are relatively more effective under moist conditions. 
Calcium chloride  also can be used to accelerate strength development in mass concrete during winter. RX MARINE INTERNATIONAL is largest stockist and exporter of Calcium Chloride from India and Middle East.

Calcium Chloride supplier in Mumbai, Kandla, Kolkata, Vizag, Chennai, Fujairah, Sharjah, Abudhabi, Dubai.
Remarks:
Calcium chloride Flake and Pellets supplier and distributor. Both our Calcium Chloride Flakes and our Calcium Chloride Pallets are available in 50 kg  bags and Jumbo Bags.

Anhydrous Specifications 
Product Calcium Chloride 95%+/-1% (Anhydrous)
CAS No. 10043-52-4
Mol.formula CaCl2
Mol.wt 110.98 g/mol
Appearance White lumps/Powder
Assay 99.5 % Min. 
pH 8.5 to 9.5%
Arsenic Nil
Heavy Metals Nil
Packing 40 kgs HDPE bags for Lumps/50 Kgs Bags for powder


Dihydrate Specifications 
Product Calcium Chloride - 75-80% (Dihydrate)
CAS No. 10035-04-8
Mol.formula CaCl2
Mol.wt 147
Appearance White lumps/Powder
Assay 75% Minimum 
pH 8.5 to 9.5%
Arsenic Nil
Heavy Metals Nil
Packing 50 kgs HDPE bags