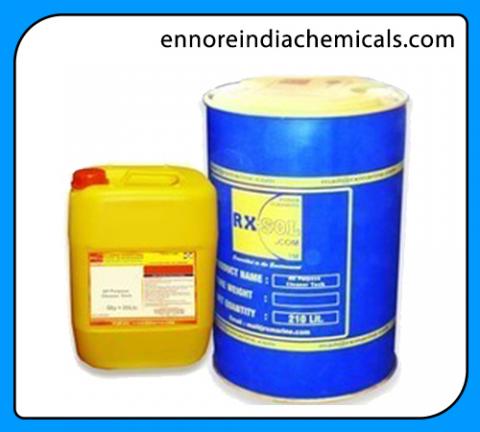 Valvocare Fuel Additive 210 Ltr
This is antivanaduim and protect system from SODIUM problem . It is specifically intended to prevent damage of exhaust valve , formulated for treatment and reduction of corrosive deposits formed on exhaust valve seats and turbocharger compone
Product alias:
FUEL OIL TREATMENT , AMERGY XLS / Amergy 222, Caretreat Combution, FOT C - 100
Product Delivery Locations:
Kattupalli Port ( L & T Shipbuilding Limited shipyard ), Ennore Port ( Coromondel International Limited Port Area ), Chennai Port, Mugaiyur port, Thiruchopuram port, Silambimangalam Shipyard, Parangipettai port, PY-03 Oil Field, Kaveri port, Vanagiri port, Thirukkadaiyur port, Thirukkuvalai port, Punnakkayal port, Udangudi port, Manappad port, Koodankulam port, Chettinad Tharangambadi Port, Mathur SIDCO Industrial area, Sipcot Industrial Park Malayambakkam
Product Description:
RXSOL-VLC-7006 is antivanaduim and protect system from SODIUM problem . It is specifically intended to prevent damage of exhaust valve , formulated for treatment and reduction of corrosive deposits formed on exhaust valve seats and turbocharger components.
COMMON NAME : VALV CARE
Product Application:
For physically modifies fuel ash, raising the sinter melting points of the ash above the normal engine operating temperatures. Modified ash particles are solid, small and non-adhesive and are ejected with the exhaust gas steam.
 
Product Procedure:
Typical dose rates vary between 1 : 1000 and 1:5000 ( 1 Ltr / 1-5 MT ) depending on the nature and severity of the problem. For more detail prefer to technical bulletine.
 
Product Technical Specification: