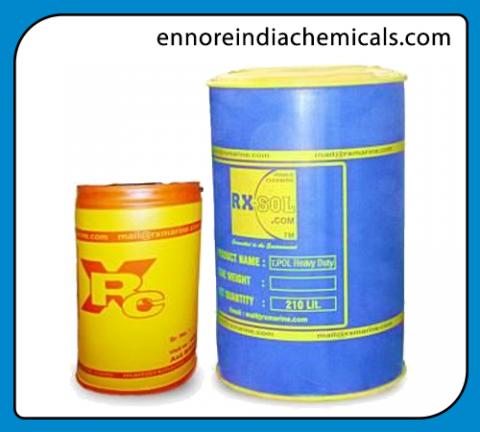 Unipol RX
pH-neutral, liquid concentrated detergent with good cleaning qualities. It contains effective but mild and environmentally safe wetting agents and surfactants that allow rapid penetration to remove fats and oils. Unipol is especially suitable for hydrocar
Product Delivery Locations:
Kattupalli Port ( L & T Shipbuilding Limited shipyard ), Ennore Port ( Coromondel International Limited Port Area ), Chennai Port, Mugaiyur port, Thiruchopuram port, Silambimangalam Shipyard, Parangipettai port, PY-03 Oil Field, Kaveri port, Vanagiri port, Thirukkadaiyur port, Thirukkuvalai port, Punnakkayal port, Udangudi port, Manappad port, Koodankulam port, Chettinad Tharangambadi Port, Mathur SIDCO Industrial area, Sipcot Industrial Park Malayambakkam
Product Description:
Unipol-RX is a pH-neutral, liquid concentrated detergent with good cleaning qualities. It contains effective but mild and environmentally safe wetting agents and surfactants that allow rapid penetration to remove fats and oils. Unipol is especially suitable for hydrocarbon freeing of tanks, and is safe on all tank coatings including zinc silicate.
Product Application:
For the removal of traces of hydrocarbons to a hydrocarbon free wall wash test specification prior to loading of sensitive cargoes. Unipol may also be used as a general purpose economical tank cleaning detergent.
Product Procedure:
The most economical method of using Unipol is by recirculation washing, using tank cleaning machines. Make up a solution of 1–5% in preferably fresh water in the tank and recirculate. Whenever possible, the cleaning solution should be heated to 50–80°C. Rinse off with hot fresh water. Alternatively, hand spray the tank with a 20–50% solution of Unipol and allow to stay for 30–60 minutes before a final rinse with hot water. When the tank is cleaned to a "water white standard", remove any free water and ventilate until the tank is dry.
Product Technical Specification:
APPEARANCE

Light yellow liquid

DENSITY, in g/cm3 at 15°C:

1.1

FLASH POINT, (PMCC) in °C:

N/A

pH, in conc. at 20°C:

8-9

pH, in 1% at 20°C:

7–8

COMPATIBILITY:

Metal:

The product is compatible

with all normally used metals

and their alloys.

Rubber:

No known effect.

Synthetic rubber:

No known effect.
Product Note:
Non-caustic, pH neutral.
Solvent free
Non-flammable.
Does not contain nonyl phenol ethoxylates or otherestrogenic compounds.
Non-corrosive to metals.
Suitable for all tank-coatings.
Can be used for gas and hydrocarbon-freeing of tanks.
Can be used for deodorizing.
Complies with all environmental regulations and the EU Detergent Regulation
IMO approved and listed in Annex 10 of the MEPC.2/ Circular